Dearest F-list:

Happy day preceding that which, on the Christian calender, is used to mark the birthday of Jesus. Also happy day before the day preceding the sundown that marks the start of the remembrance of the miracle of Hanukkah. Also enjoy this near-winter solstace and how the days are going to be longer from now on. Remember friends, axial tilt is the reason for the season!

In other words HAPPY CHRISTMAS, y'all, and a HAPPY HANUKKAH as well.

Now, to keep this from being the worlds most boring holiday post, I ask you to do something for me. :)

Comment with you favorite gift you recieve this year for the Holidays, should you be the celebrating type.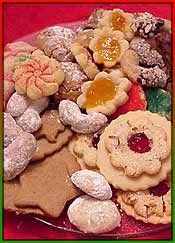 ETA: Oh my... oh oh oh MY.
sarahtales. MERRY EFFING CHRISTMAS INDEED!