Ohio has turned bipolar, meteorologically speaking. Around Christmas time we had the Great Storm of 2004 (:P) which caused the Great Power Power Outage of Christmas 2004 (a bit less :P and more killsmitedeathargh). Then, by the middle of January (and as of three days ago) it's 60 something degrees outside. Then, I think it was two nights ago, I go to sleep to balmy not-January weather and wake up to an inch or so of snow on the ground. Earth to Ohio: MAKE UP YOUR DAMN MIND! :P

Anywho, I belive I promised pictures of the Great Ice Storm and Great Power Outage some time ago, which I'm finally getting around to uploading today!



My back yard littered with branches and other debris: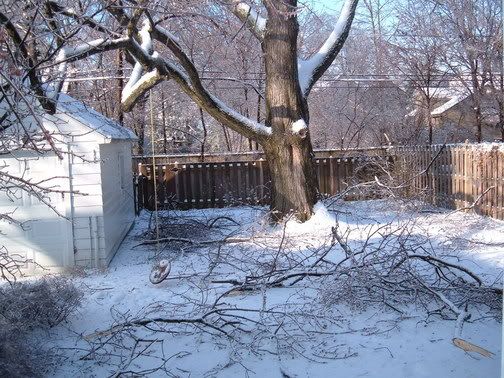 A closeup of the tree's branches, completely covered in ice. (Can you see why they all fell down now?)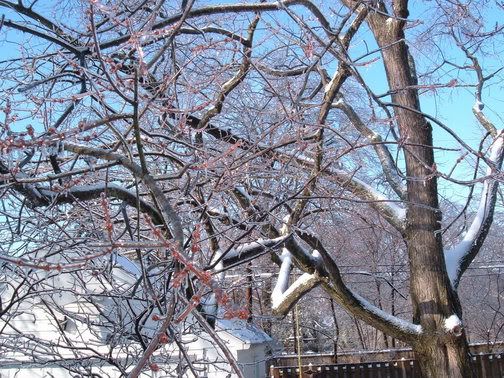 Our makeshift freezer, because no power means too much cold where you don't want it (namely your bedroom and living room) and not enough where you do want it (namely your freezer) : P And, yes, that is a pink lawn flamingo covered in ice at the base of the bush. *g*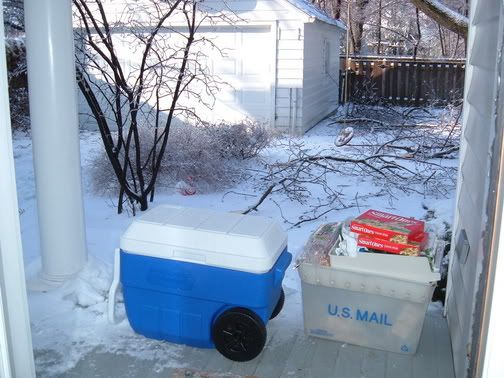 My neighbors' front yard. Despite the annoyance of no power or heat, everything

was

rather pretty in the sunlight.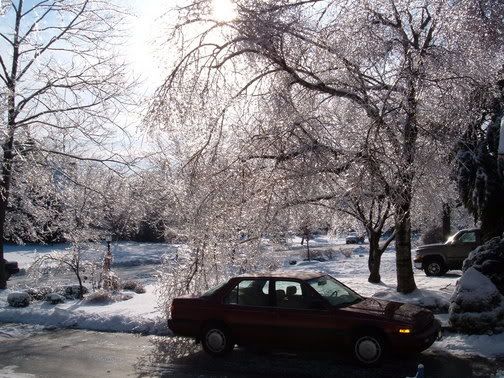 More sparkly! This time the view from my front porch: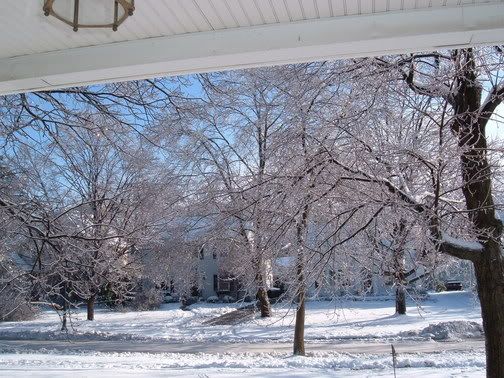 A closeup of the garden on my neighbors' front yard. If it hadn't been so cold I could have stood and looked at this all day. ; ) Very pretty: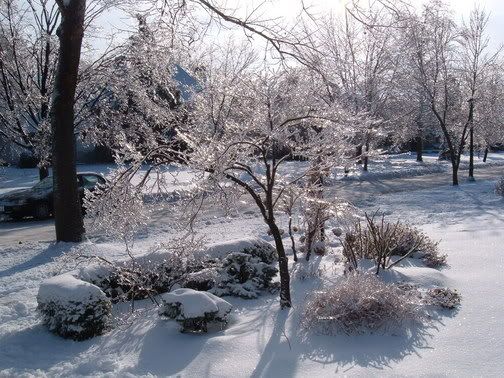 A picture of my street. Everything -and I do mean

everything- was covered in ice: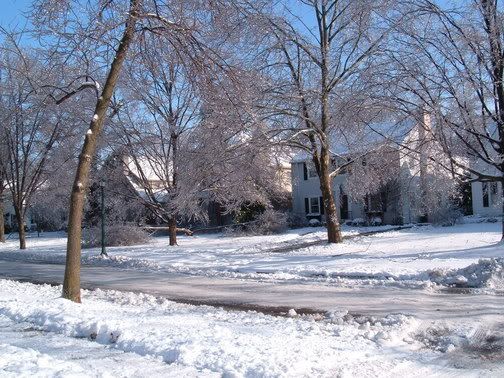 A good reason why we don't have power :P, this is in my Grandma's backyard, and the three trees across the power line used to be one tree. Oy.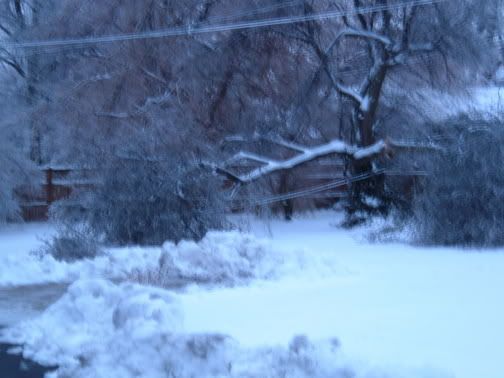 A small tree in front of my grandma's house: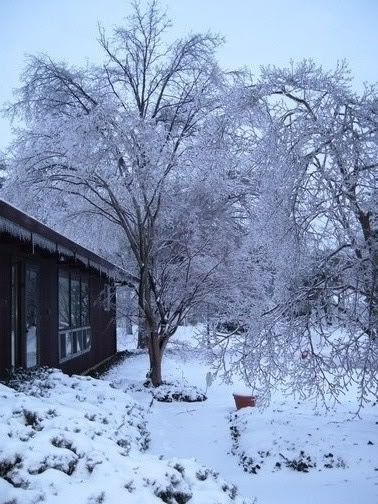 And a closeup of the same tree: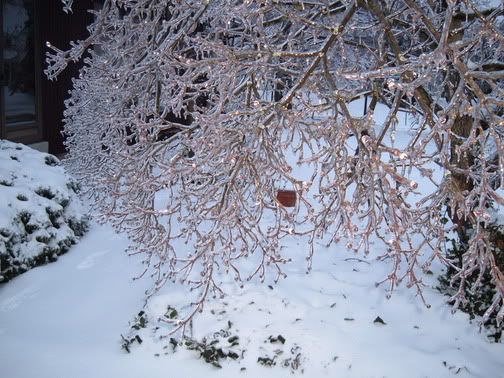 And finally, after three rather chilly days and one delayed Christmas, the lights come back on! Hooray!: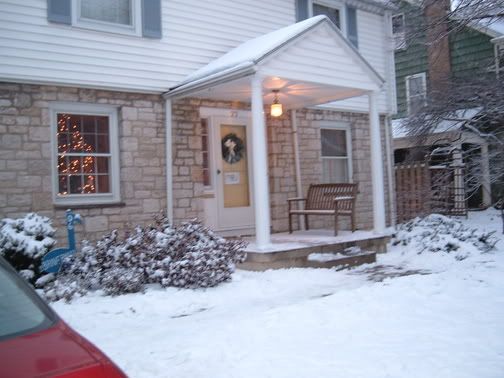 So there you go. The great Power Outage of 2004. I think it is high time for me to move somewhere else... London, perhaps? It might rain all the time, but at least it's constant in it's choice of weather patterns! *g*